TURN KEY PROPERTY MAINTENANCE:
When you make the call to DeSantis Landscaping, we can manage every aspect of your outdoor maintenance. From spring and fall cleanups, grass cutting and mulch, to fertilizing, trimming, irrigation, and all tree work. One call gets it all done right.
WE PROVIDE HEALTH CARE FOR YOUR PLANTS:
Just because the shrubs were smaller when your landscaper left doesn't mean they earned their pay. Incorrect pruning and trimming not only looks bad, it hurts your
investment.
Horticultural knowledge dictates what plants get hand pruned, machine sheared or left alone. A consultation with our client regarding the style of their property, and whether we are going for a formal or more natural look are the first steps.
You can't get this level of care from your 'grass guy'.

Slide left and right to view the transformation.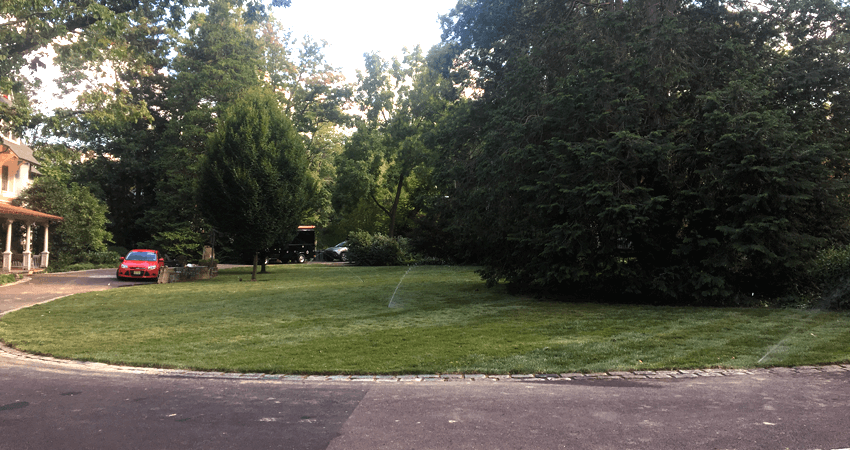 Slide left and right to view the transformation.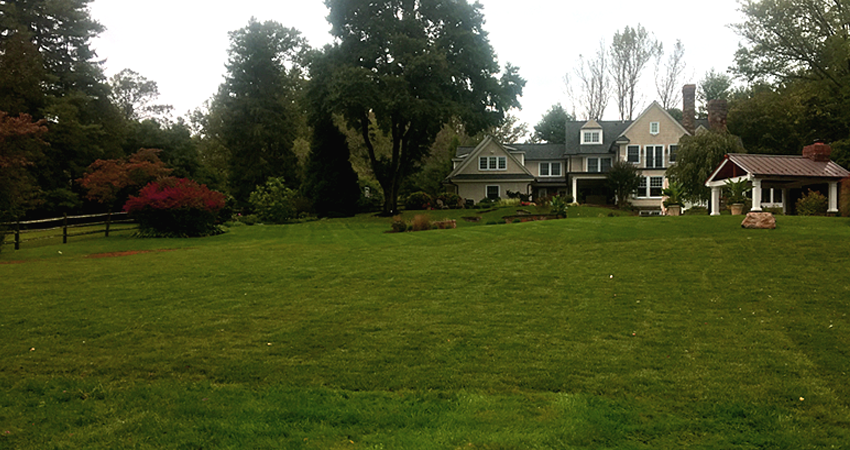 EXPERT INSTALLATION IS CRITICAL
When installed correctly, the surface is flexible, withstanding loads from traffic, wear and weather. The joints between each paver are filled with sand; this enables loads to be transferred to adjacent units in a pattern similar to asphalt. The joints eliminate the cracking common to concrete surfaces.
If problems underground require excavation, the pavers are simply removed and later replaced; no materials are wasted. Most paver installations allow air and moisture to penetrate, allowing for the health of plant roots. Pavers stand up well to snow removal processes and resist deicing salts better than conventional asphalt or concrete pavement.
Retaining walls are much more than systems for holding soil. They can be designed of various materials, colors, textures, shapes, and configurations. Their placement can extend the architecture of your structures into the landscape, or soften the straight lines and corners. They can divide areas, border planting beds, terrace slopes, create landscape areas, or just accent special features. They can be used against, or in conjunction with concrete, asphalt, wood, gravel, ground covers, or lawns.